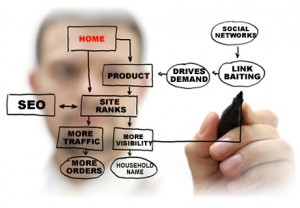 It's no joke when it comes to SEO in NYC there are thousands of SEO Consultants and SEO firms to choose from how does one stand out? I deal with a lot of local businesses and every time we meet for our monthly meeting for an hour 2 times during our meeting they will get a call from someone offering SEO services. Most companies are from the New York City area but a few are national SEO companies and a couple from India.
The point of this is to say never get too comfortable with your clients, always bring value to their business and you will most likely keep them for a long time. There are many firms out there trying to get your clients and educating your client, providing value and building a business/friendship is the best way to make it in the SEO industry.
On a side note I offer SEO services for small to medium sized businesses in the NYC area. I make visits to Manhattan, Queens, Brooklyn, The Bronx and sometimes (just kidding!) Long Island. I have an excellent reputation and my clients are all on the top of the search results. Feel free to reach out to me if you need help on your search engine optimization, a question about your content or whatever. Thanks and take care.